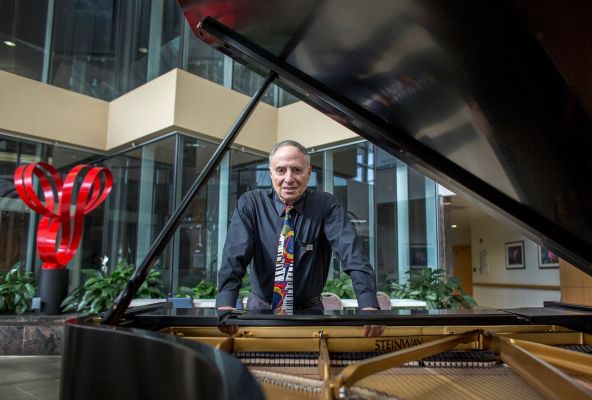 Music therapy and healing
The Sentara Music and Medicine Center, a part of Sentara Neurosciences Institute in Norfolk, VA, has enforced a program that focuses on the rehabilitation properties of music both in the lobby of the Hospital as well as working 1:1 with patients.
Neurologist Kamal Chemali says, "Our brains are hard-wired for music. Therefore, music, more than any other form of art, activates neurons in most of our brain, and by doing so, reactivates areas that were damaged, and creates new connections between nerve cells to bypass the damaged areas. This leads in many cases to dramatic improvement and recovery of function."
Sentara Heart Hospital has really outdone itself in terms of making sure their patients are not only happy, but getting the best treatment possible!